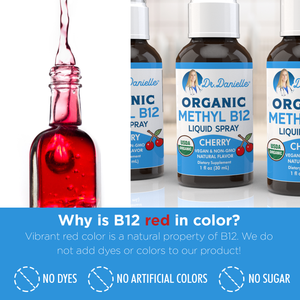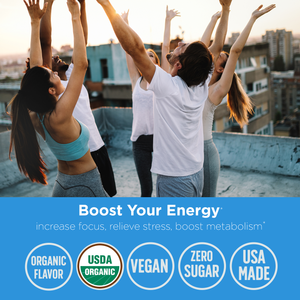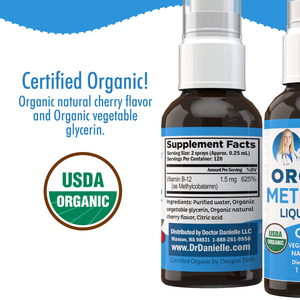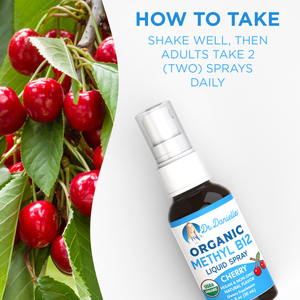 Product image 1

Product image 2
Product image 3
Product image 4
Product image 5
Product image 6

Benefits
Vitamin B-12 is essential for the production of energy in the and is recognized for its crucial role in DNA synthesis. Methylcobalamin is the superior co-enzyme form of vitamin B-12 that has been proven to be particularly crucial in the preservation of a healthy nervous system.

B12 is traditionally derived from animal fat and protein, so it can be especially vital for strict vegetarians and vegans. Dr. Danielle's Methyl B-12 is vegetarian/vegan and USDA certified organic.

Our Methyl B12 spray was formulated by Dr. Danielle with a delicious cherry flavor the whole family will love. USDA Organic certified B12 Spray is the highest quality, formulated by a Naturopathic Physician and Biochemist.
Only the best B12 for your family. Vegan, free from common allergens, plant based, dairy free, Nut Free, Gluten and Wheat Free, Nightshade free.
Made in the USA in GMP-Certified facilities, and certified USDA Organic.
Dosing Instructions
Shake well, then adults take 2 (two) sprays daily.