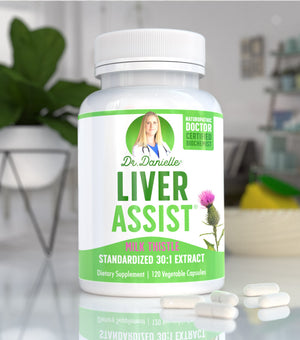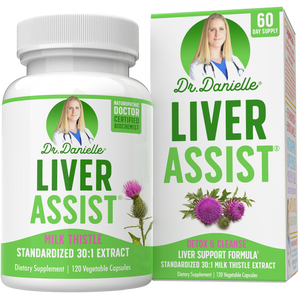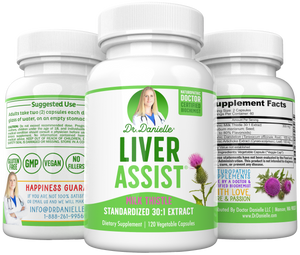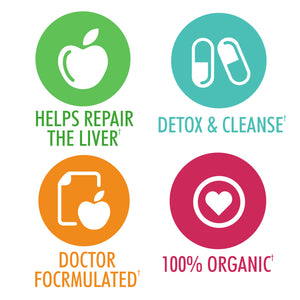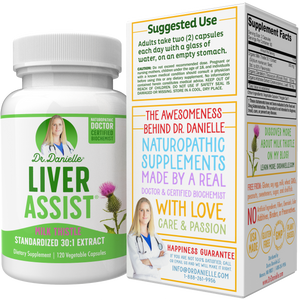 Product image 1

Product image 2
Product image 3

Product image 4

Product image 5

Product image 6
Product image 7

Product image 8

Benefits
Milk thistle has been used for centuries as a natural remedy.
Standardized to 80% total flavonoids
We include a 30:1 ratio for exceptional quality, and our milk thistle is standardized to contain a minimum of 80% total flavonoids.
Highly concentrated milk thistle extract designed to support healthy and normal liver function.†
Provides antioxidant support
Milk thistle helps to protect the liver from free radical damage, and also supports glutathione concentrations.†
†These statements have not been evaluated by the Food and Drug Administration. This product is not intended to diagnose, treat, cure, or prevent any disease.
Ingredients
Raw Organic Milk Thistle
Milk thistle has been used for centuries as a natural remedy. Our milk thistle is pure and of the highest quality. We include a 30:1 ratio for exceptional quality, and our milk thistle is standardized to contain a minimum of 80% total flavonoids. This makes our formula the finest on the market, offering a truly top-quality formula for customers who want the best.
Vegetable Capsules
Vegan and vegetarian-friendly capsules. No pork gelatin or animal products are used.
Organic Dandelion
Organic dandelion root buttresses the natural goodness of our Milk Thistle in supporting your liver.
Organic Artichoke Extract
Organic artichoke extract offers a pure, excellent complement to organic milk thistle.
FAQ
How does milk thistle support liver health?
Milk thistle (Silybum marianum) has been utilized by humans for over 2,000 years as a natural remedy for a variety of ailments. Silymarin in milk thistle helps the liver to remove toxins. It is commonly referred to as "liver protector." Studies have shown milk thistle to be both hepatoprotective as well as hepatorestorative.
Why is this milk thistle extract better than other products in the market?
We only use standardized milk thistle which has found to be absorbed more efficiently. The common milk thistle extract in the market is unstandardized. While you may be paying less, you will have to take more of it to get the same efficacy. Besides, Dr. Danielle's milk thistle supplement uses only organic milk thistle, pesticide-free and chemical-free. No fillers, binders, or additives.
Who should take milk thistle extract?
Any individual who would like to optimize liver health can benefit from taking Dr. Danielle's milk thistle.
Is this milk thistle product vegan or vegetarian?
Yes, the product is both vegan and vegetarian. We use vegetarian capsules "veggie caps" to ensure no animal products are used.
Should I take Milk Thistle if I am pregnant?
As with any dietary supplement, we recommend you consult with your doctor or healthcare provider before taking this naturopathy liver support supplement during your pregnancy.
Does Dr. Danielle's milk thistle use organic ingredients?
All ingredients inside the capsule of Dr. Danielle's milk thistle formula are organic. The capsules themselves are not certified organic, but they are vegetarian, vegan, and GMO-free.
I have been taking this for several months now and I really like it. I have digestive issues which I believe are probably caused by heavy metal exposure and I'm taking this milk thistle in an effort to give my liver some much-needed support. I plan on taking this long-term as I get my dental amalgams removed and begin chelation of the mercury in my body. I like that this is organic and there are no fillers.
Brooke
I appreciated the fact that a doctor formulated and worked on the actual product. I love that's its organic and you can't beat the price for such top of the line products. I am fighting cancer and I have told this product could help with the effects of chemo and radiation. Very grateful to have it available. Thank You!
Eva Marie
Dosing Instructions
Quantity: 120 capsules (60-day supply)
Dosage: 2 capsule daily
Suggested Use: Adults take two (2) capsules each day with a glass of water, on an empty stomach.
Research
Carmela Colica, Luigi Boccuto, and Ludovico Abenavoli
Silymarin: An option to treat non-alcoholic fatty liver disease. World J Gastroenterol. 2017 Dec 21; 23(47): 8437–8438.
Jia-Ping Wu, 1 Chin-Chuan Tsai, 2 , 3 Yu-Lan Yeh, et al.
Silymarin Accelerates Liver Regeneration after Partial Hepatectomy. Evid Based Complement Alternat Med. 2015; 2015: 603529
Janice Post-White, RN, PhD, FAAN, Elena J. Ladas, MS, RD, and Kara M. Kelly, MD
Advances in the Use of Milk Thistle (Silybum marianum). INTEGRATIVE CANCER THERAPIES 6(2); 2007